I hold degrees in voice from Ball State University and University of Cincinnati College-Conservatory of Music. Although my degrees were all in classical voice and I studied and sang opera for several years, I never lost my love for musical theater. So, after singing classical music in NY for about 4 years, I finally decided to follow my true dream and made the transition from operas to musicals. Since that time, I've been very blessed to work with many great actors and companies on some amazing shows. You can check out my resume for specifics! (pictured right as Edna Turnblad in Hairspray 2015)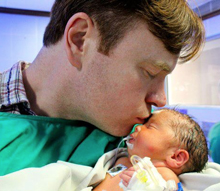 I am a working actor, singer, teacher and not least of all a very proud dad! (Picture on left of me and my son Rhys at 2 days old) I am originally from South Bend, Indiana but I've lived in New York since the fall of 2000, so I feel more like a native New Yorker.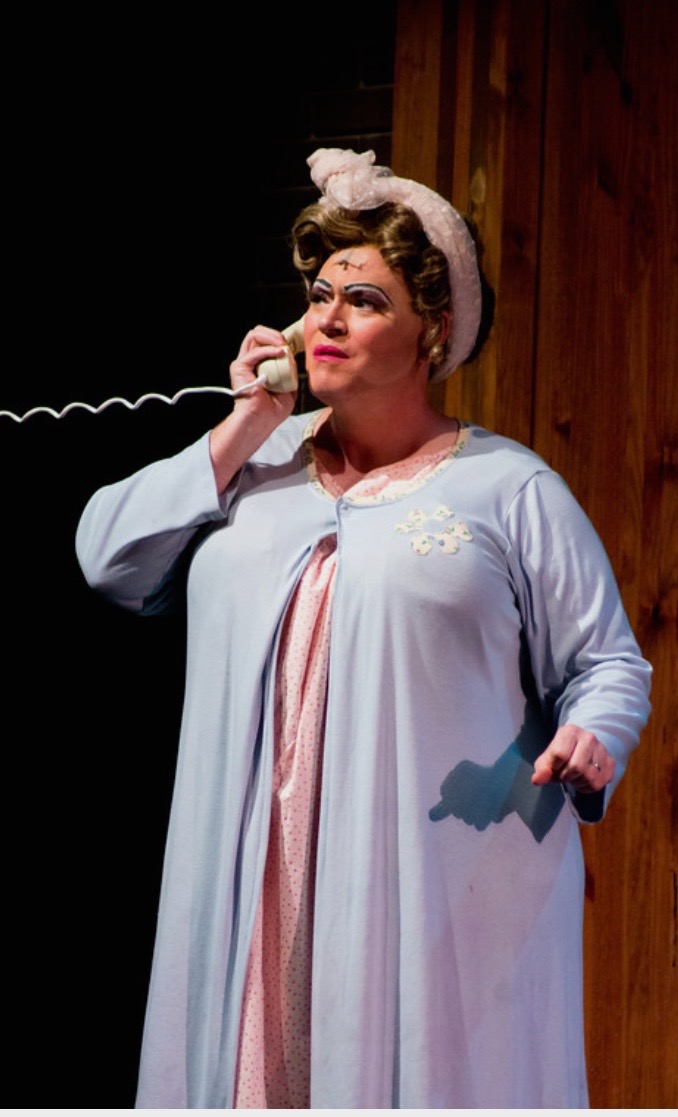 Recordings
Once Upon A Midnight Clear
This is a recording Robin Lounsbury, Russell Wagoner and I did back in 1999. It has a lot of holiday favorites in it.

Isn't it Romantic
Once again Robin, Russell and I got together in the recording studio, this time to record some of our favorite broadway romantic melodies.


On the Wings of Song
Russell and I decided to record some of our favorite songs from church services and concerts we have sung over the years.


Safe Within Your Arms
We had so much fun recording On the Wings of Song that just a year later we recorded another album of favorite sacred songs.

When I'm not on stage in a full scale musical produciton you might find me singing on the concert stage. I perform a lot with my husband, pianist Russell Wagoner, and with my friends and Rhys' God Parents, Soprano, Sonia Perez and Pianist, Omaldo Perez. (video left is a selection from "From Broadway with Love" concert with Omaldo at the piano)
When Rhys was born in 2012, Russell and I made a few live recordings for him (samples below). The video to the right are clips from my favorite "dad role" Horton in Seussical